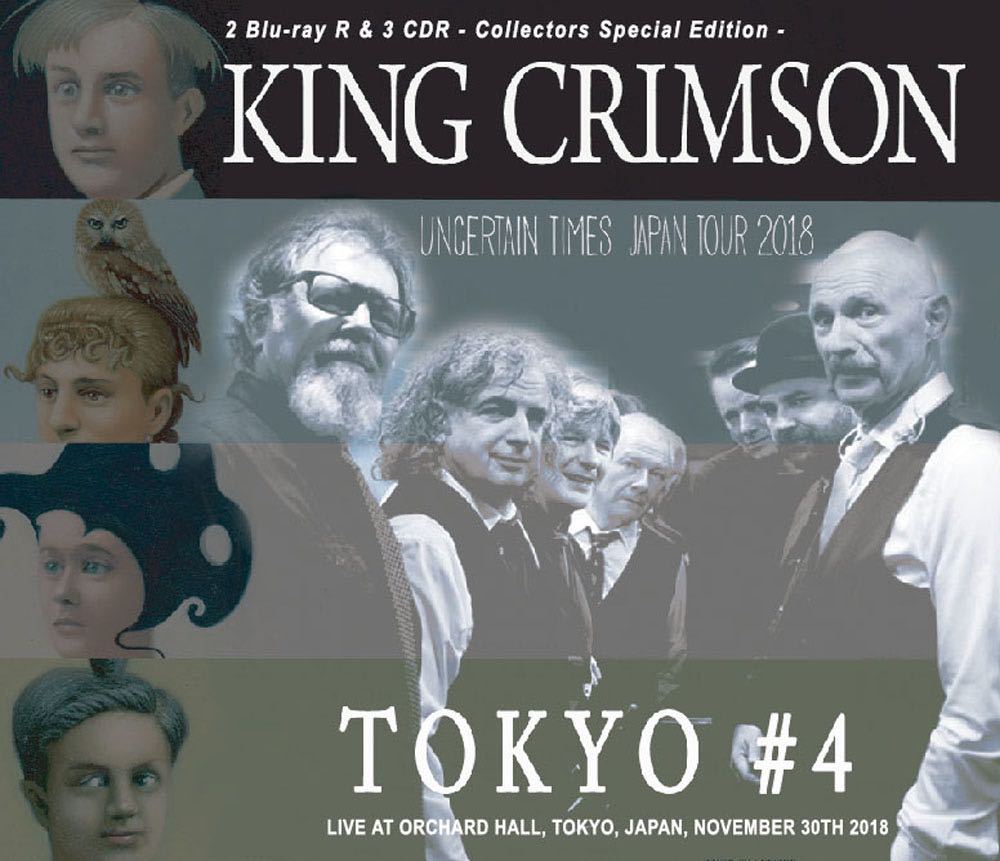 PRESS : JAP
LABEL : non
No. : non
YEAR : 18
NOTES : 2BDR + 3CDR
CONDITION ( record/cover ) : M
PRICE : USD 56.00/ EURO 47.00
---
King Crimson 50th anniversary, From the UNCERTAIN TIMES JAPAN TOUR 2018 in the third year to generalize its career.
---
On November 30, Tokyo Performance Live performance at Orchard Hall on the 4th day was completely recorded in 2 sheets Blu-ray R for about 152 minutes with super high quality Audience shot using HD camera.
---
Shoot from the center precisely capturing the whole stage and capturing images, Robert Fripp, Tony Levin, Pat Mastelotto and three drums, including the group of 8 members at their fingertips zooming shots etc. , Superb performance by the strongest member with variegated cameras and work while video by one camera is recorded.
---
Furthermore, with 3-disc CDR of super high sound quality audience recording of superb level excellent preeminent stereo with clearness by 24 bit recording.
---
For each tour, the set list and the order of the songs have changed greatly, and the performances are impressive and wonderful performance in any performance.
---
UNCERTAIN TIMES JAPAN TOUR From 2018 you can fully enjoy live performances on the 4th day of Tokyo performance with ultra-high quality images and exquisite sound sources.